Dr. Rebecca is a science-backed leadership and performance expert, driving teams to excel through change and engage ALL-IN.
Imagine


if you could leverage stress to your advantage to become…
3x more
focused on daily tasks
able to complete more in a shorter time
motivated to do your best
2x less
likely to lose the ability to concentrate,
likely to make mistakes
1.5x less
likely to consider new work opportunities
This is NOT change management, This is the ALL-IN EFFECT.
Science-backed techniques to transform fear into rocket fuel. 
WHAT TO EXPECT
WHEN YOU ARE ALL IN TO
FEARLESS.
Plummeting
STRESS RELATED COSTS
94% of workers report feeling stress at work. The total estimated cost of stress for employers exceeds $300 billion! But these numbers are turned on their head when employees learn the mindset shifts to embrace stress as something that enhances performance.
Increased
Engagement
With scientifically backed techniques to lower turnover and absenteeism, when we re-wire our brains to stop fearing stress, failure, and rejection, we can more readily lean into our highest most purposeful lives.
25%+ Increase in
PRODUCTIVITY
By understanding how our brain processes the information deluge its met with each day we can use biologically backed strategies to reduce multitasking, stress, and overwhelm to get more done throughout the day (without feeling so exhausted).
A burst of
CURIOSITY & CREATIVITY
Curiosity and fear cannot coexist in the brain. It's as simple as that. When we displace fear with curiosity, we allow new creative solutions to problems that have haunted us to emerge.
A shift towards
HAPPINESS
Take advantage of decades of research and experience in positive psychology boiled down to simple shifts anyone can make to measurably increase joy.
Lasting
SUCCESS
With goal-setting techniques based on our hormonal profiles, we can learn what really motivates us to hit those goals, push through barriers and continue to strive towards our full potential.
Re-wire your brain
with Science-Backed Solutions to Increase Productivity and Achieve Success
Both practical and inspiring, Instinct is a roadmap that anyone can use to finally stop living on autopilot, improve productivity and happiness, and consciously craft a better life.
"This book is a missing piece for all Leaders dedicated to the pursuit of increasing their performance and enhancing their lives."
Heather Anderson
Executive Coach at Leading Challenges
GET TO KNOW
Rebecca
Stress physiologist and evolutionary biologist by training.
Author of Instinct
Drinks Diet Sprite mixed with her red wine.
Hiked 500 miles across Spain along the Camino de Santiago (still speaks lousy Spanish).
Mushed an Iditerod winning team (NOT in the actual race).
CEO/Founder of 360-Leadership Review App icueity.
Is happiest when hiking or surfing with her two spoiled rotten dogs Guinness and Murphy.
Take the
FEAR(LESS) ADAPTABILITY QUIZ
Take the Fear(less) Adaptability quiz now to discover if your stress mindset might be holding you back from reaching your full potential.
LATEST THOUGHTS
From Rebecca.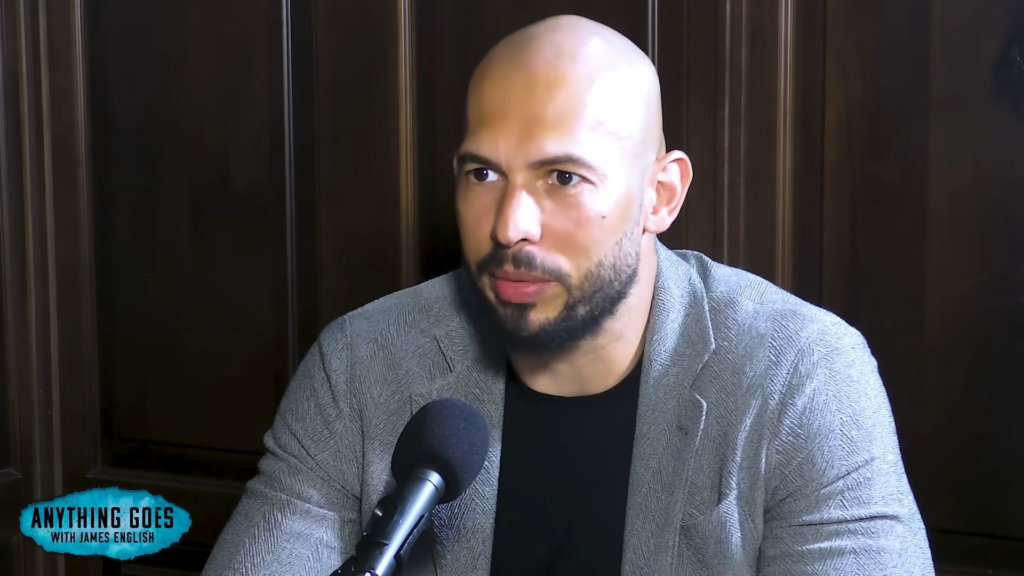 I am obsessed with Andrew Tate. He's magnetic. A trainwreck you can't turn your eyes away from. In the last week I've watched an estimated 4-5 hours of videos of…
Self awareness is arguably the most important trait for any leader. But too frequently 360 reviews are impractical, or too expensive to work with on an ongoing basis. That's why Rebecca founded icueity. As convenient as your phone, icueity is a 360 review app, and self awareness tool that gives users continuous, valuable, anonymous feedback – from people they trust – that confirms or contradicts what they believe to be true about themselves.